Everything you know about the retail industry is changing. It's not a surprise but if you've been watching closely, you must have noticed the changes are in its best pace than ever. The outbreak of Artificial Intelligence and its penetration in different sectors have also cast direct reflections in the retail industry in many ways. This is a picture I'm seeing, the future of retail intelligence, connecting different dots of all the processes in any retail industry and watching those interconnections from an elevated outlook, we can see how technology is sculpting the future of this industry. Let me quickly take you to the four basic processes ingrained in any retail market.
1. The Thought phase: A prospecting customer thinking about buying a product or service based on his requirements.
2. The search phase: A prospecting customer searching for different vendors who are providing the service or product that he wants to have.
3. The engagement phase: A prospecting customer engage with the seller to know more about the service/product they offer.
4. The handshake phase: Customer buys the products from a seller.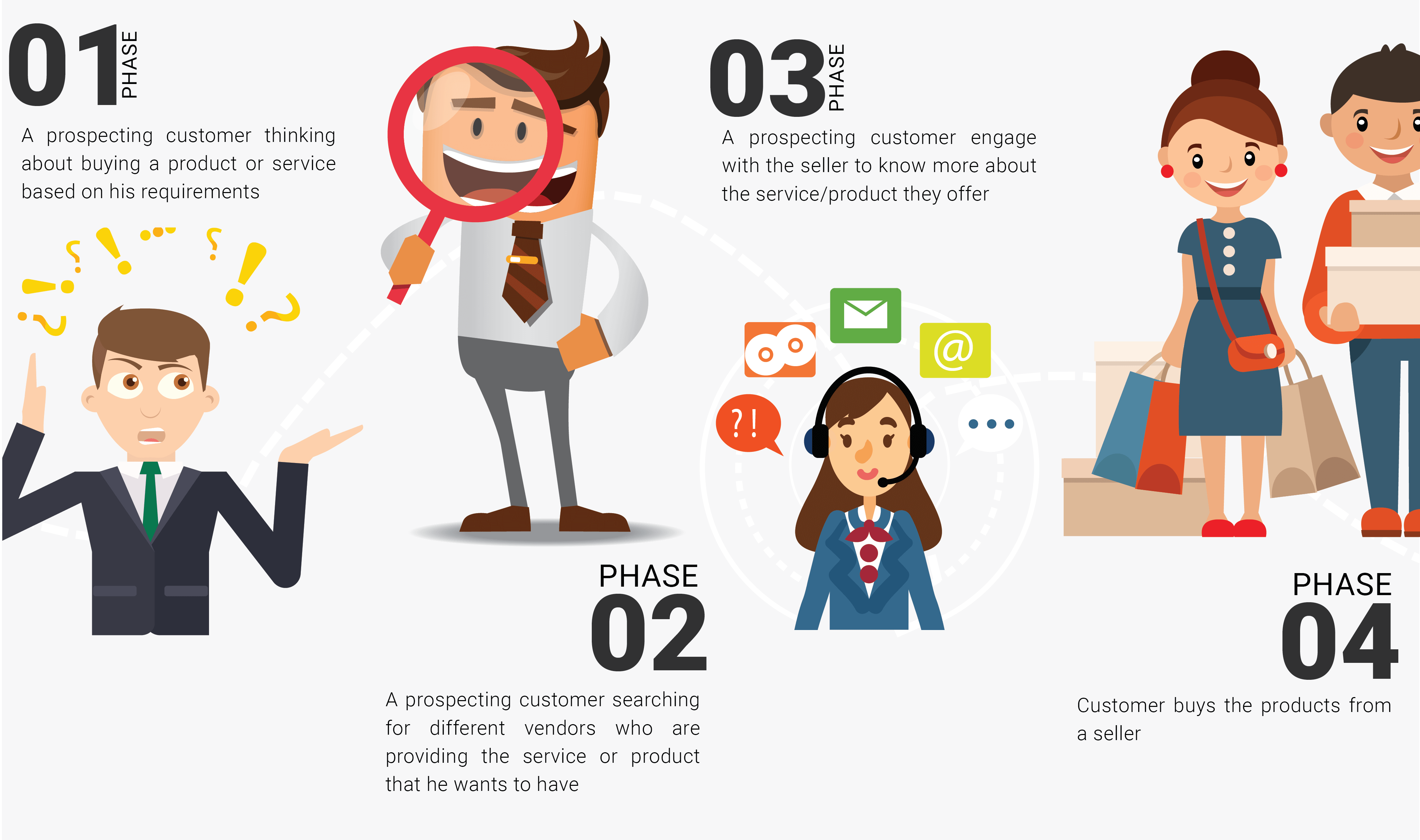 Let's see how AI is connecting these different dots and how our future can be benefitted from it. Don't get me wrong here, I am not wanting to praise the benefits of AI but rather would like to show you how the individual and isolated technological advancements in different parts of the industry is being connected or how AI will get it all connected in future to provide us a seamless life. In reading forward if you feel like I'm picturing AI as a person, please don't bother. It's a better way for me to see AI as a person intended to better our lives sooner or later.
 The Thought Phase
For any customer to buy a product at first, he needs to have a requirement for that. Though, trust me when I say, we are heading to a future where technology will remind us or tell us about our requirements even before we do realize it ourselves. The advent of information explosion has influenced the retail market to a very deep level, the same reason why AI can predict a customer's requirement even before she realizes it. Let me put up some statistics to spice up the context,
There are 1.2 zettabytes of data today with an estimated 35 zettabytes by 2020
There are 5 billion mobile devices/subscribers today with an estimated 50 billion by 2020
Thanking the information explosion, retailers now have the data about what a customer has purchased in last 5 years and what all of the purchases are going to wear off next month. Or even it knows what upcoming product would be a perfect replacement for a commodity that a customer is already using.
This is the first dot in the retail intelligence from where AI starts its sculpting- to understand the customer requirements even before the customer realizes it. For example, using a machine learning algorithm, say, using a random forest classifier, we can interpret the data we already have to find the buying power of a prospecting customer. Or even using deep learning libraries such as TensorFlow, it is possible to predict when a customer would buy again a particular product or an alternative at a particular time.
Somewhat miniature version for an example of AI's penetration in the thinking phase is familiar to you. If you are have ever purchased something online, you must have noticed that every once you search for a shoe or mobile brand in Amazon, suddenly all the ads you see everywhere online is about mobiles and shoes, more similar to products you glanced through. What happens here is reinforcing a customer's thought process about his new requirement on a particular product. Though I'd like to emphasize that this particular area is not very evolved, it is annoying at times. Even if I have actually bought a new mobile, I'll have to watch those ads for at least a week. But, I'm sure that is not going to be the fact in a year's time ahead. Things are going to get more intelligent.
How can AI influence the thought phase?
Targeted Ads
In near future, machine intelligence would know the approximate time at which your new TV would stop functioning. You would be either seeking service of a repairman or be wishing to buy a new tv. Even before the TV actually breaks down, AI can suggest customers about newly available TVs which are suiting the customer's preferences. That is how AI is going to identify the customer requirements even before the customer realizes it.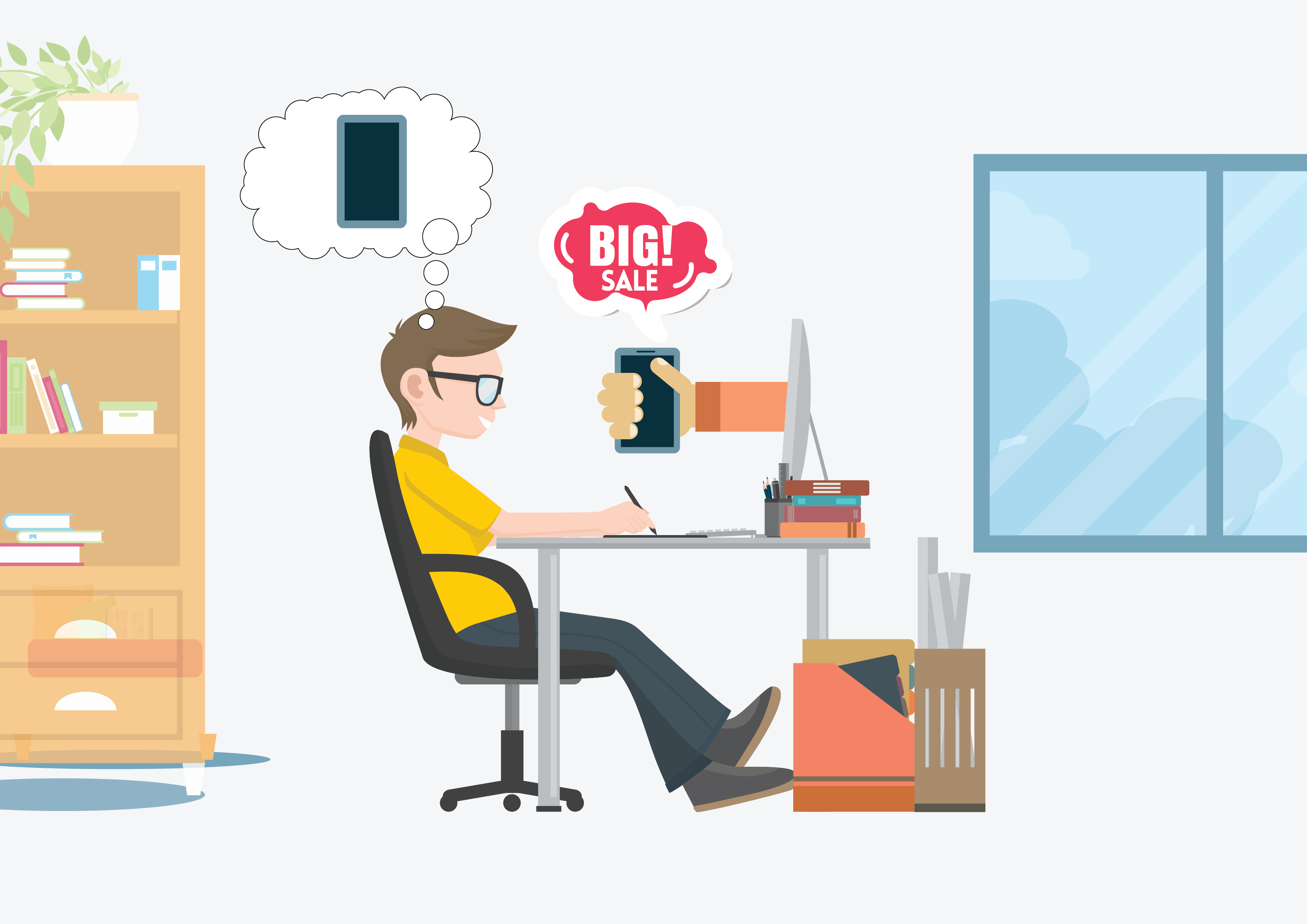 These kinds of targeted ads are the next big thing going to happen in the penetration of AI in thought phase. Not like the targeted ads like we have today but the real targeted ads. By Real, I mean a level where AI shows an ad about power bank to a customer who brought a mobile phone 6 months ago and showed a rigorous usage statistics. Not like the targeted ads suggesting a beard groomer to a guy or a tiara to a girl.
Personalization
Personalization is another key area where AI will do its marvel in influencing a customer right from the thought phase. Seeing an advertisement for a Car and seeing the same advertisement of the car in my favorite color black are different. I'm more likely to stare at the ad which is more personalized to fit my preferences. Thanking the social media networks where people do add their interests and upload photos. People only upload photos which are best liked by themselves, making such photos a great source to recognize the taste of a person. With ever increasing data from social medias, added with AI, can result in predicting useful insights and to grab a customer's attention faster.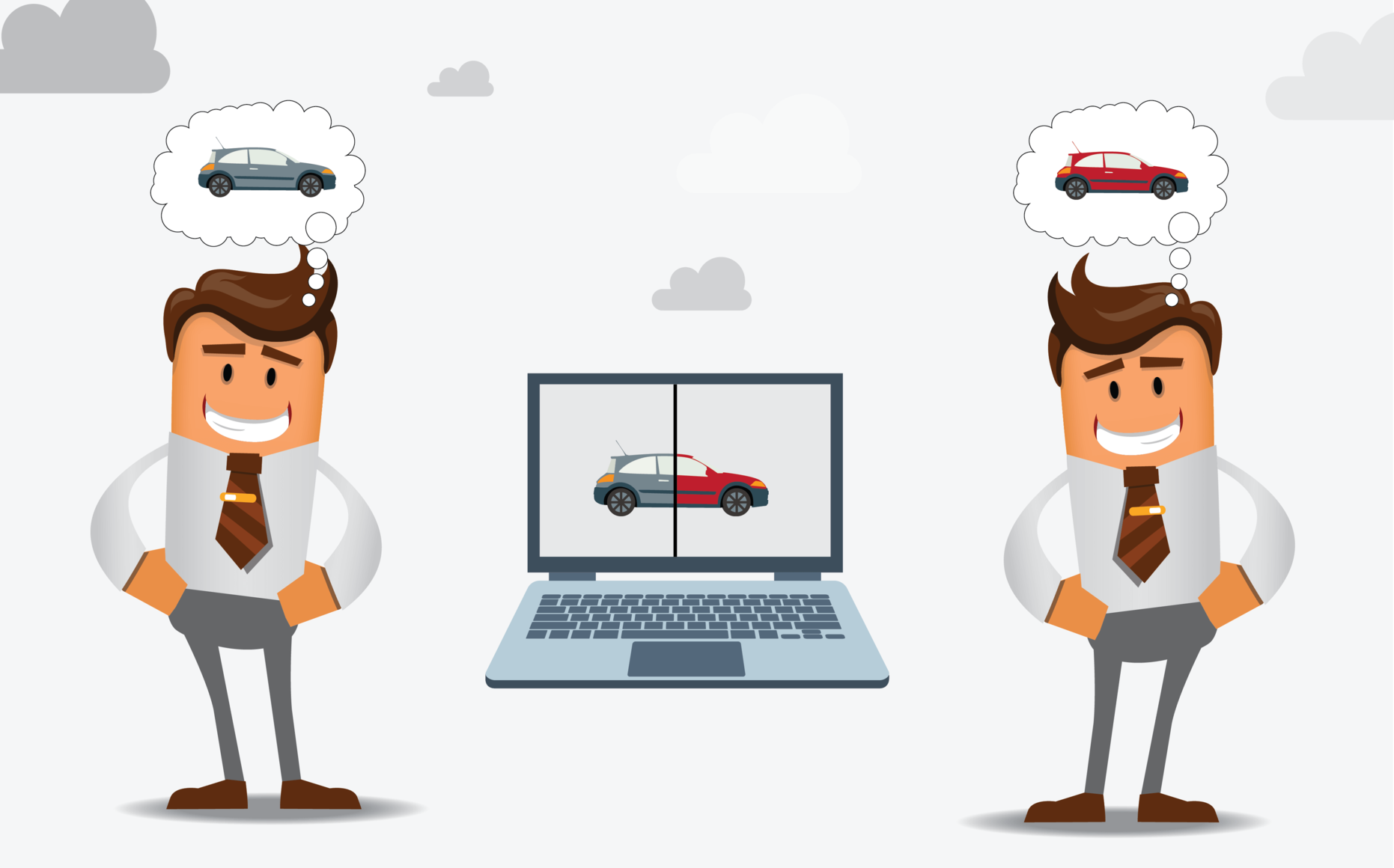 AI Persuasion
The third key with which AI can do wonder in the thought phase is even more impressive to me. But, the technology is still evolving to reach that state, but I'm sure a day sooner, we are going to live there. AI persuasion is not active yet but it will be in near future. It is a process by which the system is aware of the preferences of a customer, implants an idea to his thoughts even without her knowledge.
The dots, as I mentioned in the beginning of this article, let me take you to a few of such dots. At one place, there are some serious researches going on to interpret the mood of a website visitor by tracking the movements of his mouse pointer. In another place, we are building technology to track an instore customer's emotions. Emotix is a solution which actually does it. And in some other place, there are developments going on in tracking eye movements of an instore customer. A separate AI system would know what all actions a person have done in course of his shopping, be that online or offline.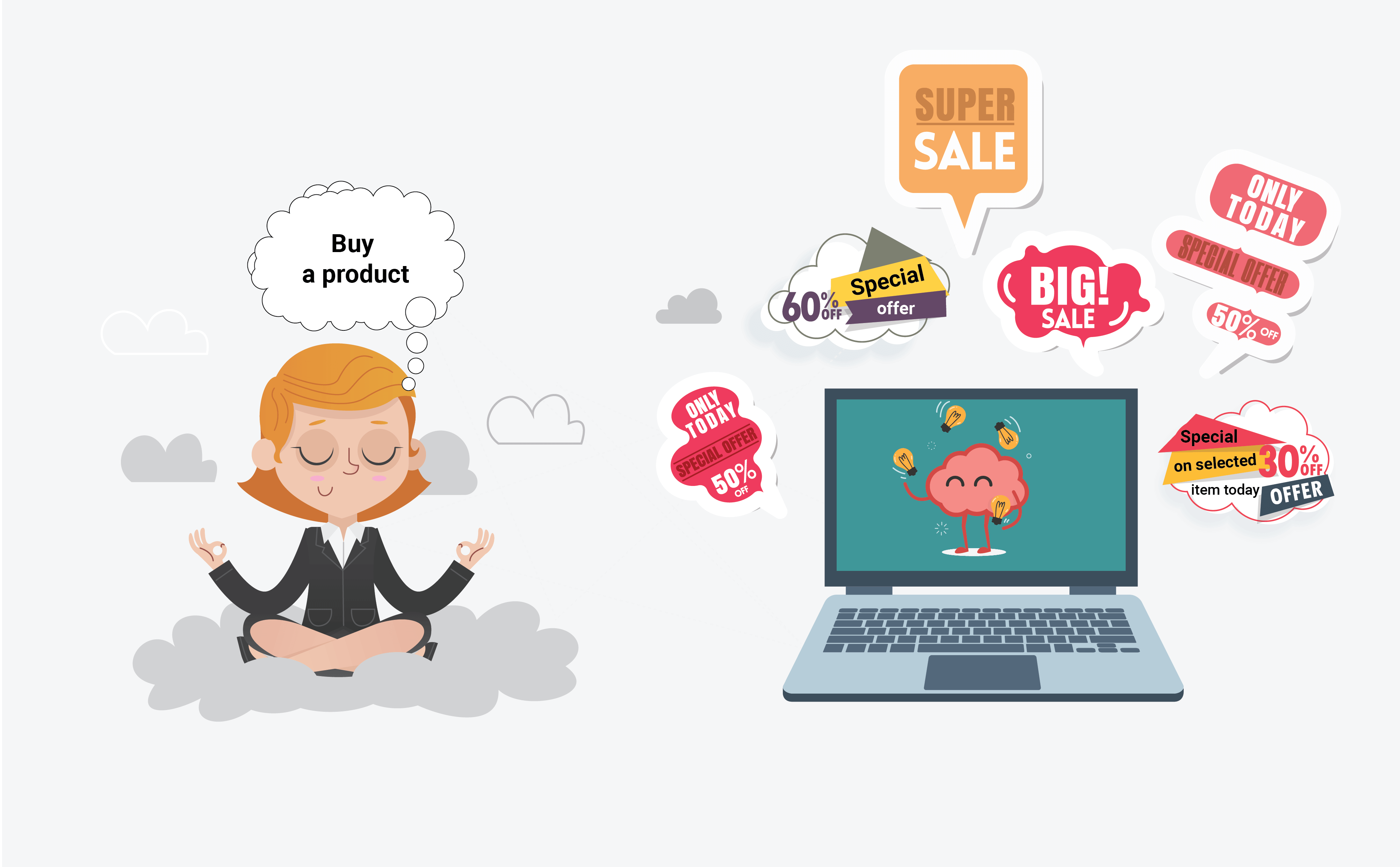 Just imagine what possibly can happen if all these AI are linked together. Deductions from one application can be used as fuel for the second application. For example, say a system interpreted that the user is hungry based on his mouse pointer movements. Or maybe by means of a simpler method for tracking the mouse pointer patterns for the time the user have purchased food online. Feeding this pattern to another system can be used as a fuel for generating useful insights.
Speaking in simple words, AI persuasion is the stage where AI will persuade a customer to do some action. For example, showing the customer a picture of a pizza an hour before she gets hungry. She may just ignore the image, but at the time she actually get hungry after an hour, pizza might be the first thing she thinks about. Such a level of AI persuasion requires much more developments in mood monitoring. A Higher level of mood monitoring can be attained with the use of wearable technology, such as silicone-based wristband like the one introduced by Studio XO, which can measure biometric data to interpret happiness level of the customer.
What all I have written so far is about the dots as I said in the thought phase in a sales cycle. In upcoming blogs, I will be showing how AI connects all different dots in the other three phases.
Didn't get what you are looking for ?
Get in touch with our expert AI consultants today to know more.
Get Advice