Did you know that in any organization, irrespective of the industry, most companies have to spend an average of 6 to 9 months of an employee's salary to replace them? The Society for Human Resource Management (SHRM), the world's premier HR membership association reported this.
This is a problem many companies face. So why do employees leave organizations?
Employees leave the organization when they are not happy. There are several factors that influence the happiness quotient of employees such as salary, learning and development opportunities, roles and responsibilities, incentives, intra-organizational relationships (peers, managers, and subordinates), etc. Thanks to the increasing penetration of AI in HR management, companies are now enabled with intelligent tools to help them hire the right candidates and track the happiness level of their employees. Happiness and the skill-set of their employees are the two crucial factors that drive any company to pursue its goals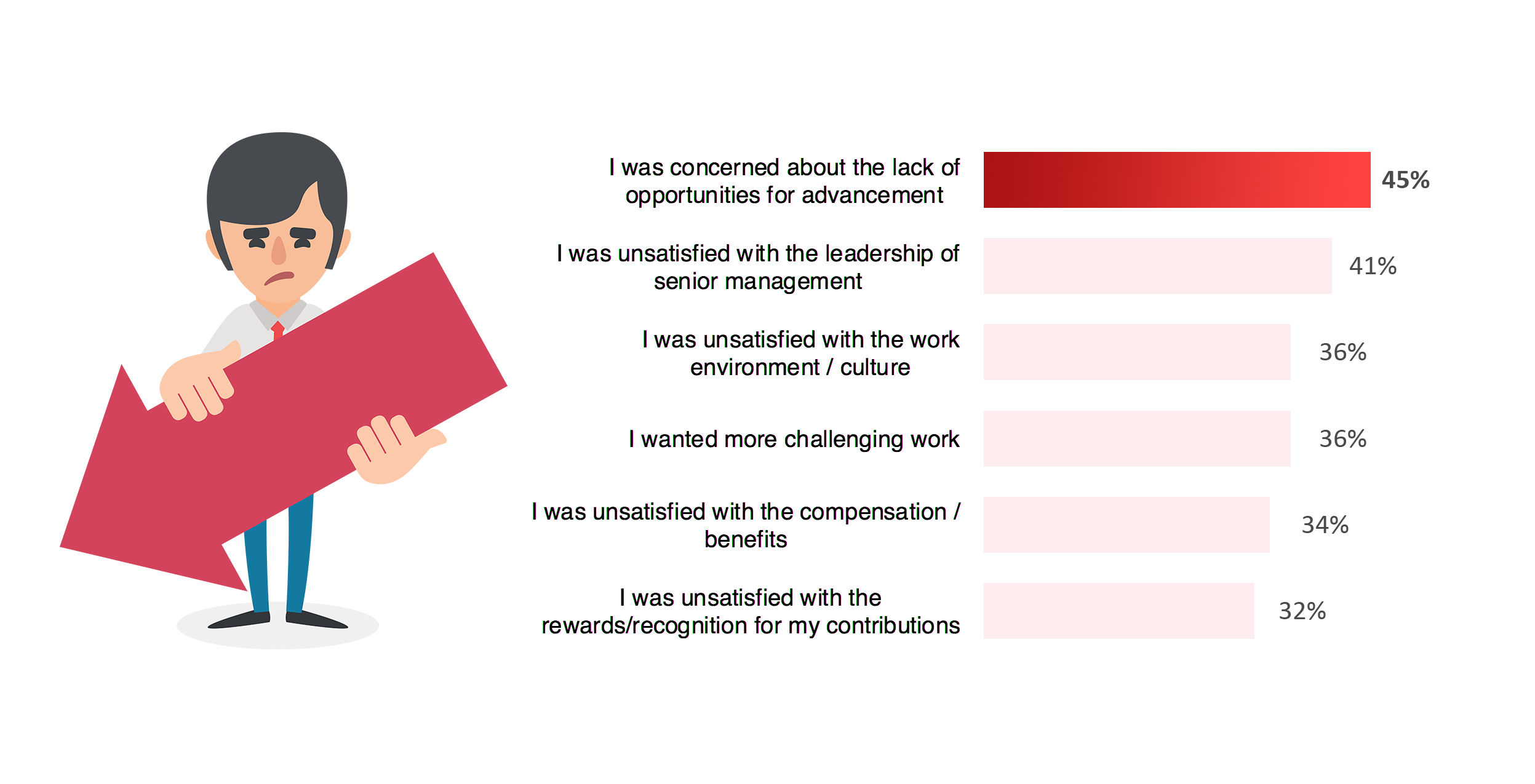 Let's have a walk into some of the basics:
How can AI improve your workplace efficiency?
Today, almost all organizations, big or small have an internal employee management system in a place accessible through the intranet. All aspects of an employee – from their ratings, pay-slips, feedbacks, project allocations, time-tracking, performance appraisals, leave management, etc are managed by such systems or a combination of two or more such systems. These systems generate tons of data which are mostly not utilized properly. The data from this management system, when fed to a system of artificial intelligence in human resource management, can generate intelligent insights which can help to improve the operational efficiency of the organization. The possibilities are endless, ranging from sentimental analysis of employee feedback to real-time video analytics to learn employee behavior.
Related article on Optimising Job scheduling and resource allocation efficiency with AI
Gathering data on the level of employee engagement, performance information, and a clear understanding of the reasons for employee turnover, application of AI in the human resource will help you to come up with indicators of employees who will succeed in the organization and of those who tend to leave a job position thereby helps the department to take necessary steps based on that.
How AI Helps to Address the Challenges in the HR management
Machine learning to predict employees' happiness levels
Recognition, work culture and leadership are certain attributes that employees hold dear to be happy in their jobs. Studies have shown that a happy employee is 12% more productive. When valuable employee feels that there is no room for growth for them, they are more likely to quit their job to find something that's more fulfilling. Immediate response and preemptive intervention by the management is important to retain the employee.
Our API, using the Random Forest algorithm, can predict the probability of an employee quitting their job. Using the hard data from the human resource management systems in the organization. AI can predict the actions of employees, thereby giving leverage to the management to take action before they start moving in a different direction.
AI tools can integrate with your employee portals and performance management systems to study vital information about your employees. Some of the information includes:
The number of projects or activities that an employee is currently involved in.

Current designation, salary, roles, and responsibilities.

Duration of employment with the company.

A detailed history of promotions, salary hikes, incentives, feedbacks etc that the employee has received during their tenure.

Data about office logs, project hours, email and external communication logs (not conversational data).
Once this data is gathered by the AI system, the next step is to match them with their corresponding ideal values prevalent in the market.
With advanced deep learning, AI in the human resource management systems is able to arrive at patterns in employee behavior that could suggest that they are likely to put in for resignation. Lesser hours spent at the office or more frequent external email communication, browsing through job portals, and so on, would indicate that the employee could be looking for a new job. The system could also engage in anonymous conversational interactions with employees to understand their grievances and difficulties.
Sentiment analysis to understand employee's mindset
AI-based sentiment analysis can understand the emotions of the employee by analyzing their activities within the employee management software. An AI algorithm can analyze the information provided by the employee to match it with the trained data and understand the employee's emotions or feelings at the time. This way a proper model can be built which will give clear feedback to the organization about the employee's level of satisfaction.
After studying all responses, data from intranet portals, and employee management systems, AI in human resource management system informs the HR managers about employees who have higher chances of leaving their company within a short time due to an unhappy environment. It would also suggest remedial measures such as incentives that could be given to the employee or reduction in workload, promotions and designation changes, training and reskilling initiatives, better conversations with managerial or peer-level folks, etc. Recently many companies like Accenture, Intel, IBM, and Twitter have started using this analysis to understand the sentiments of their own employees.
AI assisted talent acquisition
Talent acquisition is one of the major responsibility of the HR department. But how can we be sure that the person that we have acquired is the right fit? Like all the other departments it is populated by fallible humans, who are not immune to human bias in these proceedings. There will be situations where the wrong person will be hired because of their attitude and smooth-talking.
AI makes this process more trustworthy as it relies more on the analytical processing of large amounts of data rather than individual observations. AI is not affected by the applicants' race, gender, or ethnicity and will select the candidate purely based on their talent. It can even prepare interview questions focused on their professional competency for a particular job. The questions will be prepared based on the applicant's previous work records and requirements for the job they apply for. This way, the best candidates can be filtered out quickly.
Want to built an AI-based HR chatbot from scratch?
Reach out to us today
Contact
AI-assisted online interviews
From now onwards the candidates will not be able to lie during an interview as artificial intelligence will be reading their face and every move and gesture made by the candidate, assessing the honesty of the answers and emotions. It will also check whether your personality fits the given job. A multinational company like Unilever has already started using this process for entry-level jobs.
Candidates have to go through a video interview with preset questions which they can even do on a smartphone. AI measures the candidate's facial expressions to capture their moods and further assess their personality traits. It also evaluates the truthfulness of the answers given by them. The AI then selects the best candidates from the interview and sends them to a human recruiter along with the reasons why the candidates were selected.
Related article on how to implement Artificial Intelligence in your business and measure its impact
Besides the availability of skilled labor is on the decline across industries. The leading job site Jobvite recently published a survey of recruiters in which more than 65% claimed a shortage of talented resources as the number one problem to fill key positions. It would be suicidal to let go of your talented resources in such a volatile market scenario and with AI enabled systems, you can identify their thoughts about leaving way before they actually make the decision to do so.
Hurdles faced when integrating AI in human resource department
Even though there are many benefits of integrating AI in HR, some barriers that it may come across are:
Data security
The information that the HR department holds is often sensitive and confidential, hence securing this data is a huge concern while integrating AI in HR management.
Maintenance and management of the system
As with other technologies, it is imperative that the AI system goes through constant and comprehensive upgrades and maintenance checks.
Complexity in integration
With limited data availability, it might be difficult to integrate AI in HR management entirely. Technologically this limits the scope of the integration.
Need help with artificial intelligence solution implementation ?
Reach out to us today
Contact
Scarcity of skilled talent
Being a novel advancement the availability of skilled talent to smoothly run and function the integration might be scarce. For the business, this can be an expensive hurdle.
Factors to consider while integrating AI in human resource management
While considering the use of AI in the HR department it might also help to review the cautionary steps to take into account while deploying the AI.
Since the AI model works heavily based on the data used to train the model it is important to present accurate and diverse data so that the system can avoid miscalculations and biases.
Implementing AI in the right way
Implementing an AI requires a specific skillset and methodology that cannot be overlooked while integrating the AI system. Collecting and curating the right data sources is of paramount importance.
While training the AI model it is necessary to set clear goals in terms of output. Presenting the correct patterns along with the right data sets helps the system to become more accurate.
Realted article on how can RPA benefit the human resourse management
By presenting accurate data, AI would present accurate outcomes. Unbiased results can be achieved by taking care of the input data.
Closing thoughts
By integrating an AI system in the HR department the employees of the company stand to gain a boost in productivity and experience. With the data analyzed the company can get a comprehensive understanding of its employee's behaviors and patterns. This can then be used to improve the employee experience leading to greater employee satisfaction. Moreover, AI can assist the HR department in every stage of their professional work, from early shortlisting of candidates to performance assessment. Integrating AI in HR management can then help the business achieve overall efficiency and gain an edge over its competitors.
Want to implement AI in your HR department?
Reach out to us today
Contact