Every day, new ideas and new entrepreneurs emerge. We are fortunate to work with amazing founders each day and have noticed that those who are most successful over the longest period of time with their startups possess certain common characteristics. Those qualities include having a strong vision, passion, the ability to build workable teams, the ability to stay focused on a goal, the willingness to ask for what is needed, humility, and persistence.
However, it is a common understanding that 90% of startups fail – this failure rate is consistent across all industries. Ten percent of startups fail in the first year, and 70% fail during years two to five. The two most common reasons representing 71% of why startups fail are: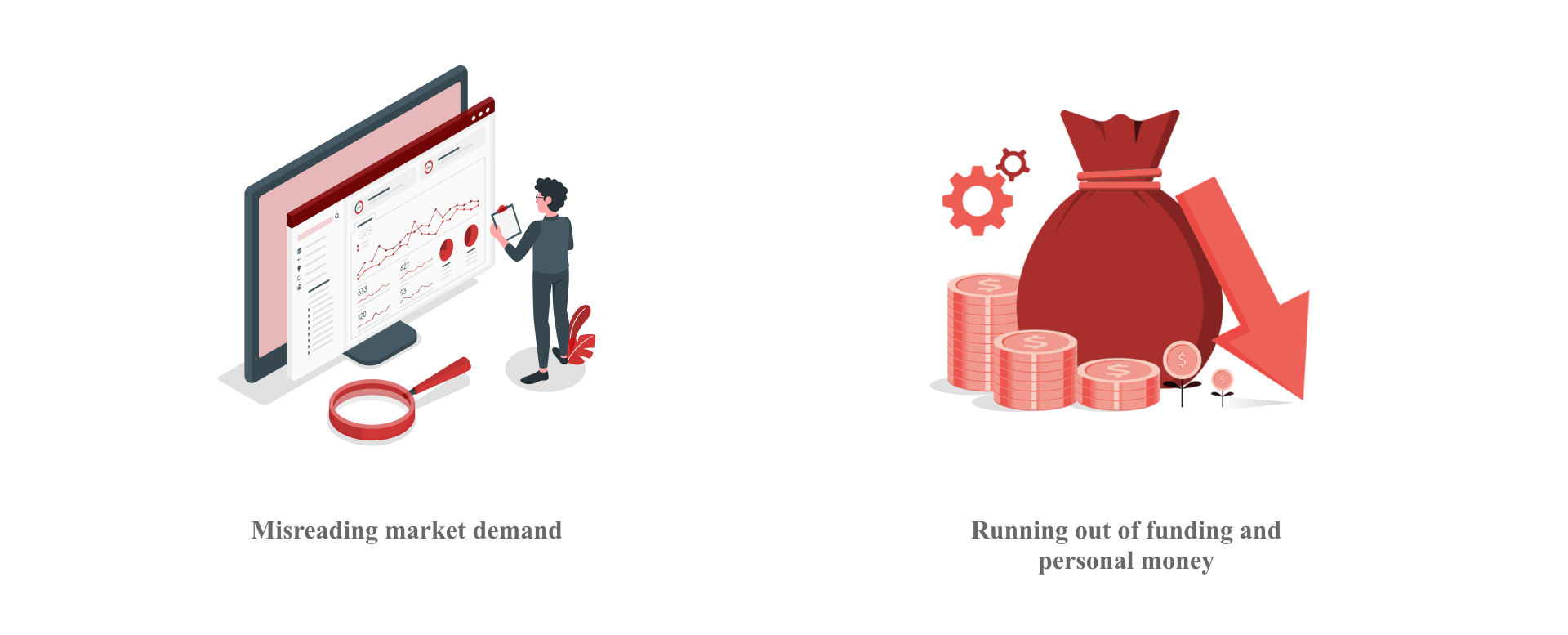 We speak to many founders who are at the beginning of their journey, and many are stuck as they have limited funding and resources, and their market assessment is limited to their personal views. Many do not have confidence in their next decision to keep moving forward through their journey.
The Founder's Dilemma – Chicken or the Egg
Many founders receive a rude awakening when they discover the true cost of product development when performed by a globally reputable company with a strong track record with security and quality embedded into all their processes. Many try to take shortcuts by finding cheap and independent developers online but are often left in the dark when they receive a product that does not work, is not supported, and with no IP protection. I've seen founders burn through their hard-earned money and significant time to get nowhere, often looking for a provider to pick up the pieces and get their projects back on track if they can survive.
So a trend has emerged where founders are de-risking themselves through developing pretty pitch decks, websites and supportive statistics; and then saying:
"If I secured funding, I can build the product and easily show investors that there is a massive market and paying customers… but I need the money first!"
However, we have spoken to Angels and VCs about this situation and how they respond to very early-stage startups that approach them daily. At the end of the day, in addition to their normal due diligence checks, if an Angel is going to take a risk on a startup that is pre-product and pre-revenue, their typical response is:
"Prove to me that a true customer likes and will engage with your new product or service – and is actually willing to pay for it".
There are many brilliant ideas out there that can solve a problem well, but founders don't realize that their potential customers may not be willing to change, pay or even care about the problem.
Founders Face Similar Challenges
After delivering over 1,000 projects across 63 countries for our clients, we identified similar challenges raised by founders developing new digital products: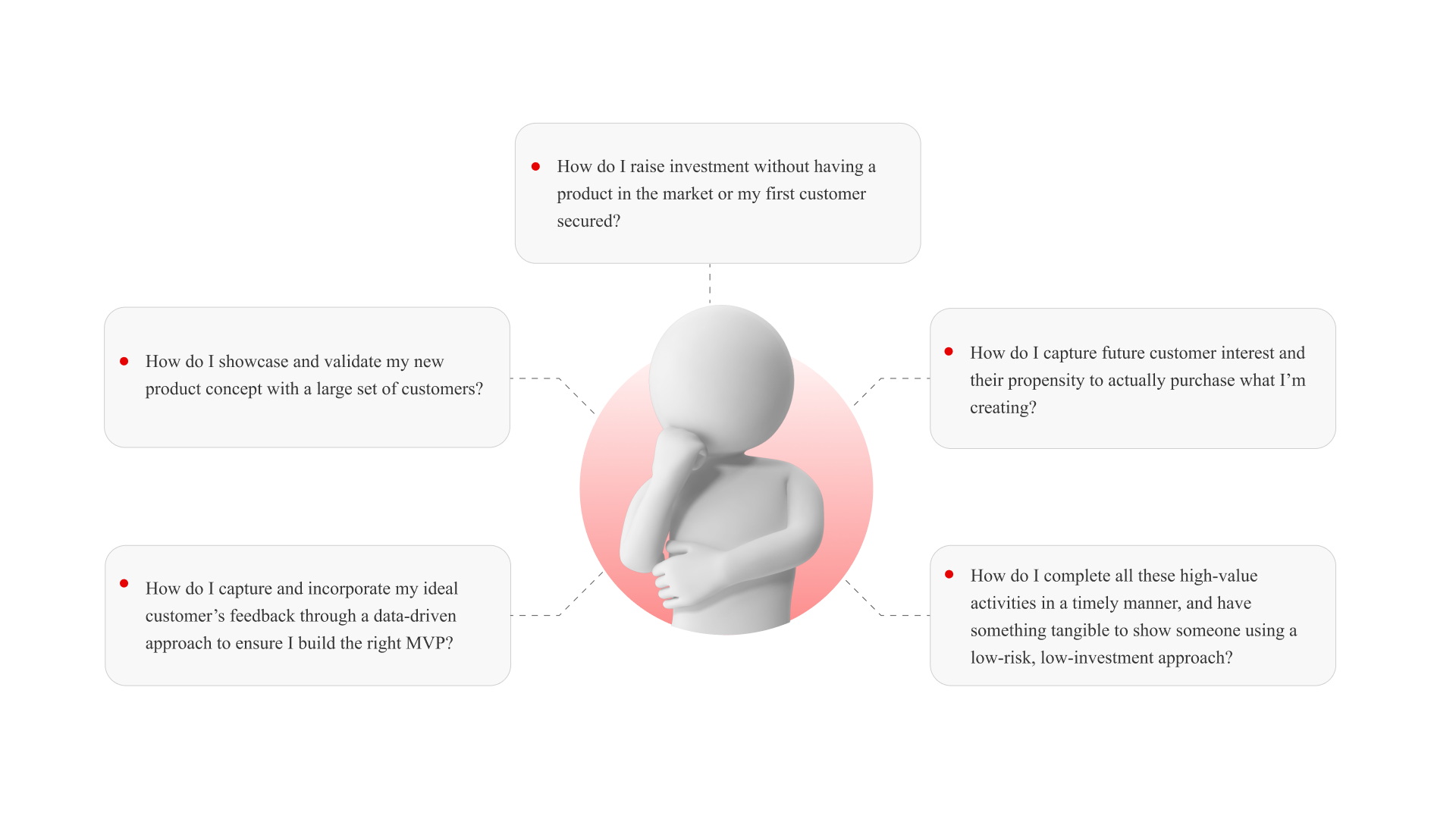 Accubits Pilot Program – How is it different and disruptive?
We listened to founders, angel investors and VCs, and developed our own proprietary approach to prototyping using a low-risk, low-investment approach. We help founders keep moving forward through their journey so they don't get stuck, saving them precious time, money and giving them the confidence in their next decision which may be: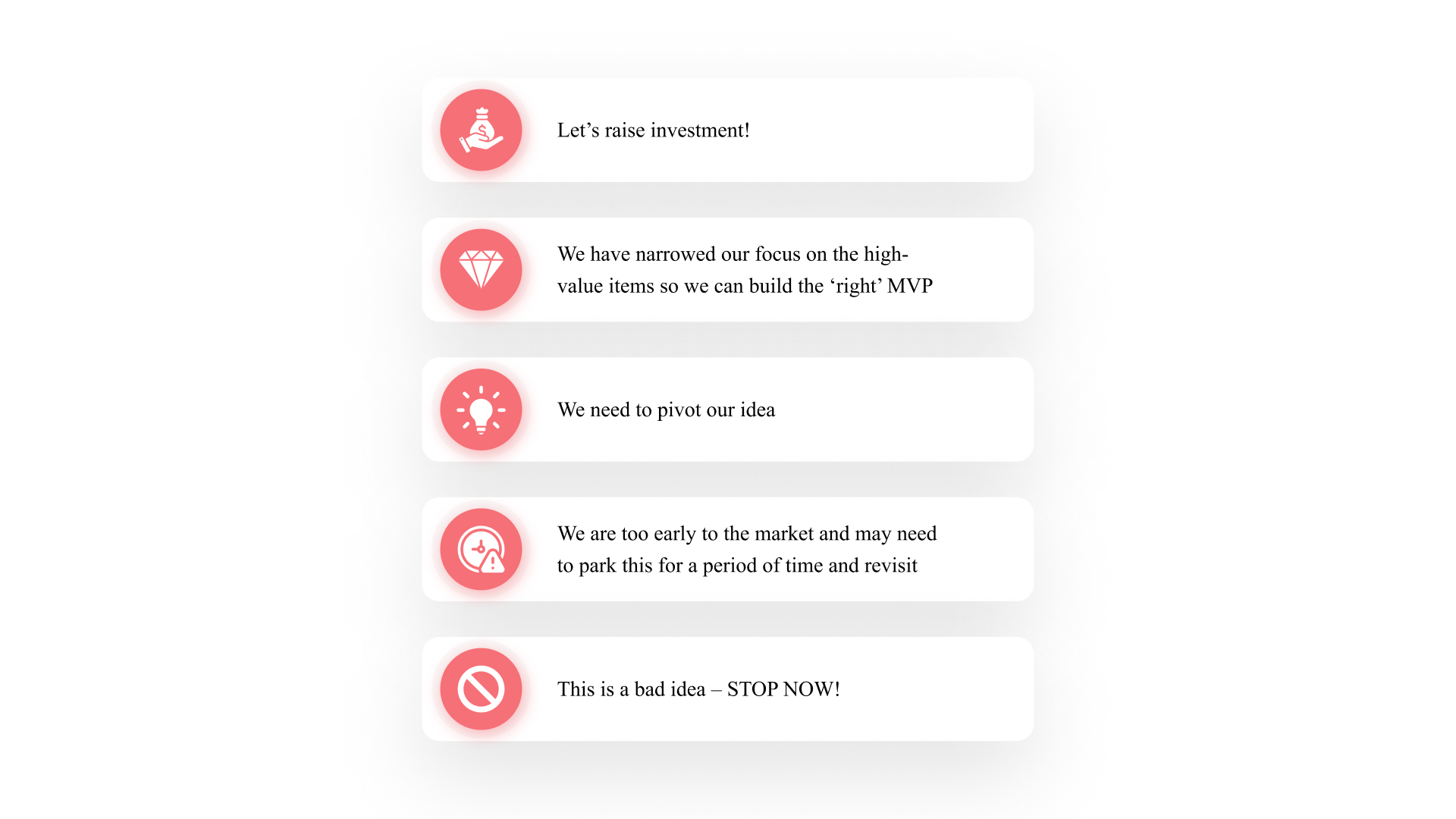 Founders are left with a hosted clickable prototype where all our frontend development work is discounted off their future build. They receive a prioritised product roadmap, solution architecture and indicative costing for an MVP, full build and what is required to scale. Most importantly we help founders solicit customer feedback and their propensity to pay for your product if it were commercialised.
In addition, we work extensively with R&D tax specialists to help frame the hypothesis you need to test, to put founders in the best position to recoup a portion of their funds – so they can reinvest in other areas to keep moving forward.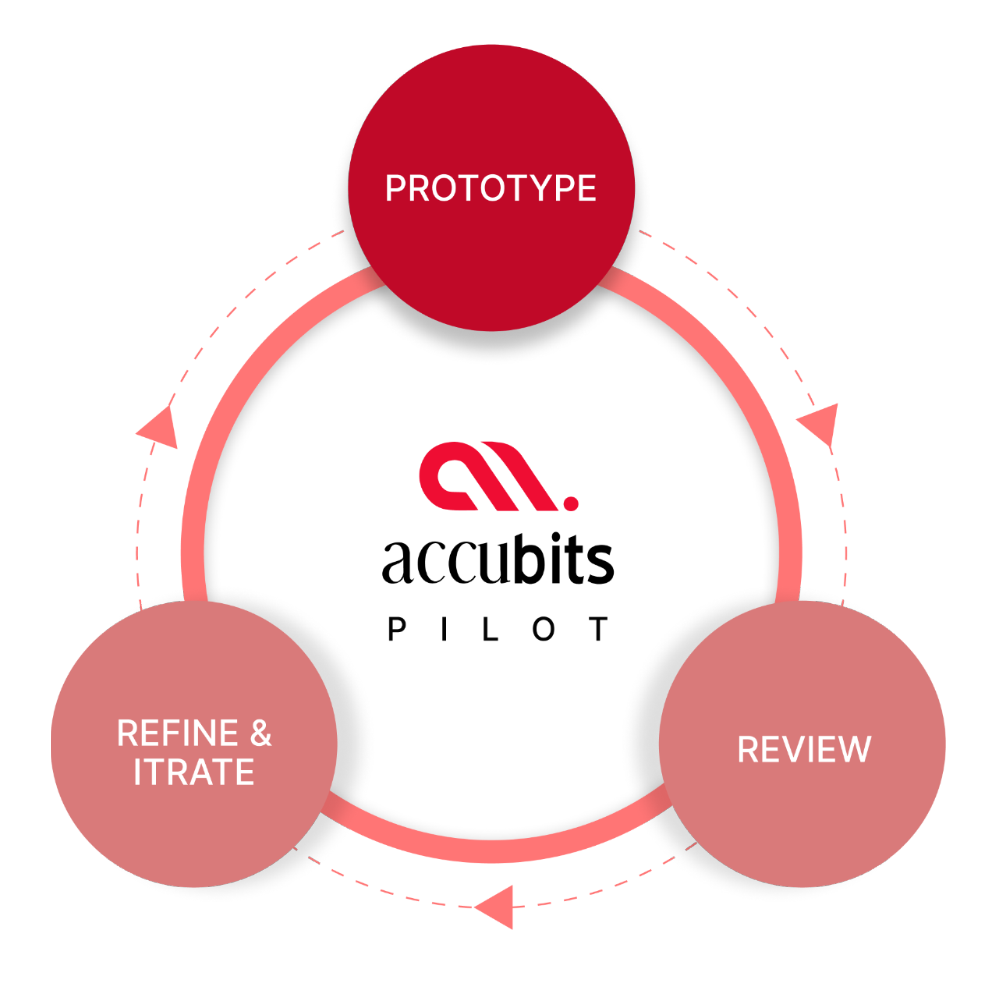 Raising Investment for your Next Round
Each investor has a different risk appetite, which can be influenced by the current market conditions and region. As mentioned earlier, angel investors want founders to – Prove that a true customer likes and will engage with the new product or service and is willing to pay for it.

We have taken angels and VCs through our new pilot program approach, and all have said that this provides them greater confidence in making an investment, in addition to their normal due diligence procedures. It also shows them that founders are willing to put some skin in the game to help get their product to market. How can you back a founder who won't even put a small amount to back their own idea?
Raising capital typically takes 3-6 months, it can be faster or a lot slower depending on the amount, your industry, and the market conditions. The lure of funding leads founders to grossly underestimate the time, effort, and creative energy required to get the cash in the bank. This is perhaps the least appreciated aspect of raising money. Founders commonly devote as much as half their time and most of their creative energy to trying to raise external capital. The process is stressful, and we have seen founders drop nearly everything they were working on to find potential money sources and tell their stories.
The best thing for new founders is to take the next step and build something small using a low-risk, low-investment approach. You need to prove that people will want it, use it and pay for it. Armed with this information, founders put themselves in a better position for investors to engage with them further.
Failing Fast Saves Time and Money
Not all ideas are worth pursuing, and knowing that early helps save time and money. We have seen founders spend years and hundreds of thousands of dollars building digital products that customers will never use or pay for.
I always go back to a quote by Thomas Edison, the inventor of the light bulb, who made 10,000 unsuccessful attempts and tried over 2,000 different materials in search of a filament for the light bulb. When a reporter asked, "How did it feel to fail 10,000 times?" Edison replied:
"I have not failed 10,000 times. I have not failed once. I have succeeded in proving that those 10,000 ways will not work."
If the problem is worth solving and the founder has the passion, focus, and persistence, there will be some form of success at the end of their journey – whether that be tangible or intangible.
Wanting to raise investment?
We are here to help you!
Contact Us
Conclusion
The ability to consistently take small steps forward over a period of time has helped successful founders deliver on their compelling vision. Investors are looking for product market fit and propensity for customers to buy. Without a product in the market with real customers and revenue, founders get stuck on where to focus their limited resources.
A low-risk, low-investment approach has helped many of them keep moving forward without putting themselves into a difficult financial position – enabling them to raise capital at the pre-product and pre-revenue stages. In addition, failing fast saves time and money – but remember failing should be worn as a badge of honor; you've actually done something and only proved that it doesn't work – which is much farther than many others have gone.

Good luck on your journey!
Develop your clickable prototype
Market test your solution using a low-investment approach
Contact Us