NFTs are certainly the most trending tech topic these days. Since this technology enables non-fungible assets to be traded in the digital medium—artists, memorabilia collectors, etc have embraced it to build newer business models and marketplaces for NFTs. If you haven't yet understood the concept of NFTs, the video embedded below can be helpful.
Recently, we have launched a white-label platform to enable entrepreneurs to launch their own NFT marketplace. Since the NFT domain is relatively new, we've been hearing a lot of questions about it. In this article, we try to answer/clarify the top questions and doubts in the NFT domain.
Feel free to Jump to the questions that interest you from the list below.
Can NFTs be used as an investment?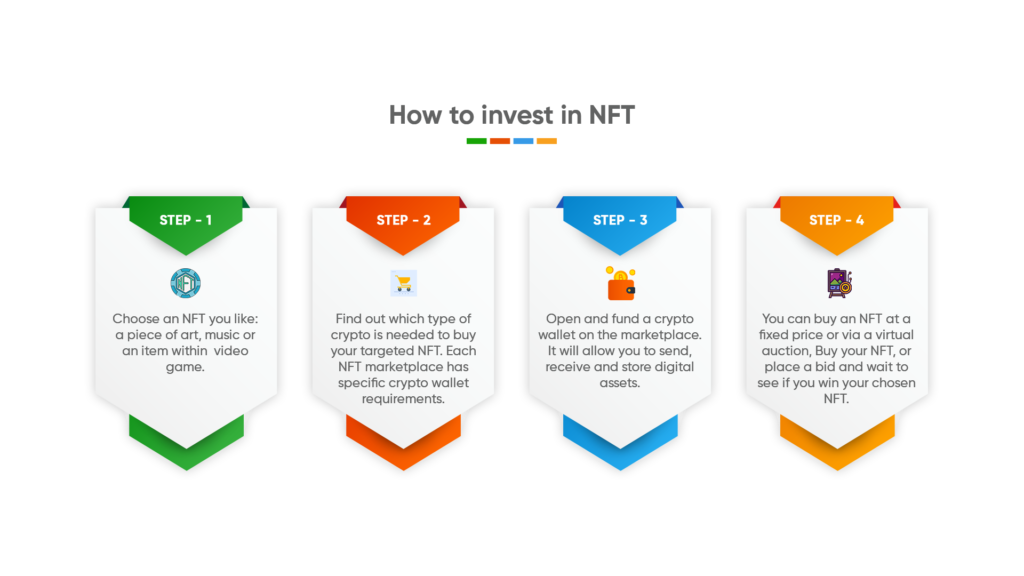 Under the current circumstances, NFTs can be used as an investment. One can purchase an NFT and resell it with profits. Certain NFT marketplaces even allow NFT sellers to gain royalties for the sold assets. The digital artist, Mike Winkelmann a.k.a Beeple created a series of NFTs for his digital artworks. Last October, he sold the first series of NFTs priced at $66,666.66 each. And recently, one of the NFTs that originally sold for $66,666.66 was resold to a digital asset investor in Singapore for $6.6 million.
Even though NFTs can be considered as an investment opportunity, the legal aspects of NFT investments are yet to be defined in most jurisdictions. So, depending on the investor's jurisdiction, limitations and restrictions in buying NFTs can be expected.
If I sell NFTs by accepting only cryptocurrencies, do I have to pay VAT?
The fact that you are paid in cryptocurrency will not exempt the transactions from VAT. VAT is a tax applied to the good or service, not necessarily to the method of payment. So yes, VAT will potentially be chargeable.
How much VAT would be charged can vary. Up to a certain threshold (usually €100,000, but can vary), a seller would charge VAT of his home jurisdiction which would be paid by the buyer. Over €100,000 would require the seller to register in the buyer's country and charge VAT at the rate applied there. This then leads to the most important distinction – who is the seller for VAT purposes.
The aforesaid thresholds will either apply to the art seller, or the platform owner, depending on how your operating model is set up. If you are set up as a pass-through platform where the transactional parties are the seller and purchaser, then VAT would most likely be chargeable to the seller rather than to you. This would leave you as a platform whose income is sales commissions only and that is not subject to VAT (but is subject to other income-related taxes).
There are also other things to consider – for example, VAT is assuming sales into the EU. There are other tax considerations to ensure you don't inadvertently have responsibility for. For example, capital gains tax applies to profits sellers make in most jurisdictions and you need to ensure you don't have tax reporting obligations either inside or outside the EU (e.g. to the IRS for US resident NFT sellers).
The best advice we can give is that you engage an international tax specialist who has a clear understanding of VAT and also understands eCommerce sales outside of the EU.
How secure is an ERC721 NFT?
ERC standards are open source and its security is audited by numerous agencies and the global developer community. The security of dApps you build using ERC721 NFT depends on the smart contract you write to mint and transact the token. We advise you to get your smart contract developed by a highly experienced and professional blockchain development company. And get the smart contract audited by an independent agency.
Read More: How to create an NFT or Non-Fungible Token using ERC-721 standard
Will EIP-1559 resolve the Ethereum gas price issue and increase NFT transactions on the Ethereum blockchain?
Theoretically, Yes. EIP-1559 or Ethereum Improvement Proposal 1559 is introduced to change Ethereum's gas fee structure. It also has new burn mechanisms to build Ethereum scarcity. With this update, Ethers used as transaction fees are burned and thereby making the cryptocurrency deflationary.
In a nutshell, EIP-1559 proposes to reduce the transaction fees as well as increase the value of ETH over time. EIP 1559 attempts to solve the fee pressure by introducing "algorithmic price discovery," dynamically adjusting the size of blocks based on the number of transactions in the queue between certain thresholds, and pricing out specific users when demand becomes too high.
The EIP allows a user to fine-tune a transaction fee to the lowest possible amount by gradually increasing the transaction fee before a miner agrees to include it in the next block.
Currently, low-value NFTs cannot use the Ethereum blockchain as the transaction fees are too high compared to the NFT value. Such NFTs rely on other blockchain networks like Tezos. If the EIP-1559 update delivers what it promises, we can expect more NFT transactions on the Ethereum blockchain as it would be able to accommodate low-value NFTs as well.
Do artists have any sort of copyright over stolen art that has been converted to NFT?
Technically, no. The original artist will not get any rights to the NFT. But from a legal standpoint, if the artist is able to prove that the artwork was stolen from them and used for minting NFT, NFT ownership can be transferred to the artist by law enforcement. However, this depends on the rules and regulations in different jurisdictions. In an ideal scenario, the NFT creator needs to get consent from the artist and agree upon the terms and conditions of a contract.
Related article on Legal considerations for launching an NFT marketplace
Does Sleepminting on NFT pose a security threat?
Sleepminting is a scam process whereby a hacker customizes an ERC721 contract to mint tokens in other accounts. For an NFT marketplace, the threat posed by sleep minting can be rectified by implementing logic to check the provenance of an NFT asset before it is made available for listing in the marketplace. To spot a sleep minted NFT, the buyer has to check if both the mint transaction's sender and the NFT's sender match the NFT owner's correct address.
If the digital file in IPFS is deleted or the IPFS provider goes offline, how can we ensure the persistence of NFTs?
The InterPlanetary File System is a protocol and peer-to-peer network for storing and sharing data in a distributed file system. Being a p2p network, chances are low for IPFS to go offline. However, you can host your own IPFS node and save the files in this node. Make sure to pin the NFTs files. Pinning a file tells IPFS that the data is important and shouldn't be removed when the node is near its disk space limit. By doing so, you can ensure the persistence of the NFTs.
Also, you can use the infrastructure responsibility to a remote pinning service. Remote pinning services like Pinata and Eternum provide redundant, highly-available storage for your IPFS data, without any vendor lock-in.
You can also use a service from Protocol Labs called nft.storage to get your data into IPFS, with long-term persistence backed by the decentralized Filecoin storage network. To help foster the growth of the NFT ecosystem and preserve the new digital commons of cultural artifacts that NFTs represent, nft.storage provides free storage and bandwidth for public NFT data.
Is it illegal if the NFT provides a return on investment to the buyer?
As long as the NFT seller abides by the SEC or their respective jurisdiction's rules and regulations, it's not illegal. One should evaluate if the NFTs they are selling are securities or not. This is evaluated based on the purpose of the creation and sale of the NFT.
If an NFT is minted for an already existing non-tangible asset and if it is marketed as a collectible with a public assurance of authenticity on the blockchain, then such NFT may not be considered as a security. But, if NFT is minted and sold as a way for sellers to earn investment returns, then the NFT is most likely to be considered as a security.
How do you ensure that a physical asset and the associated NFT remain connected?
This can be ensured with the help of additional tags or trackers attached to the physical asset. For example, tags fitted with bank-grade encryption can enable end-to-end authentication for products. These tags when scanned with a smartphone or by special scanners can link to the associated NFT and fetch the details from the blockchain to verify its authenticity.
Isn't it a problem that minting NFT is so expensive for small digital artists?
NFTs minted on the Ethereum blockchain currently have a gas fee of around $40. This is not feasible for low-value digital arts. An alternative option is to mint NFTs on other platforms that are less expensive, such as Tezos or Polkadot.
The answers provided in this article should not be considered as a concluding statement, especially for the legal aspects. I recommend you get a consultation from professionals. I'd also like to thank Mr. Rahul A.R (Head of Blockchain at Accubits) and Mr. Morgan Deane (International Lawyer and CEO of Baader Helvea bank) for providing me valuable insights that helped me to prepare this article.
Planning to launch an NFT marketplace?
CoinFactory whitelabel NFT marketplace platform
Get a Demo