There have been continuous updates in the fintech space, like online and virtual banks and neobanks. Everything from managing finances and carrying out transactions to lending and borrowing can be performed under the umbrella of a fintech app. Building a fintech app is no small feat in this highly competitive sector. Everything from customising UX/UI to choosing the optimum tech stack for efficiency and speed must be considered.
In this blog, you'll learn how to build disruptive fintech apps and how we can help you build one easily.

What is a fintech app?
A fintech app is a mobile application (which can also be used as a web application) that uses technology to build, automate, or improve financial services and processes, from mobile banking and investment apps to cryptocurrency. The fintech industry has evolved significantly in the last decade. Fintech applications constantly change how consumers access, manage, track, and facilitate their finances.
What are the benefits of fintech applications?
Fintech companies have entered into multiple spaces and innovated different technologies. Some of the recent places they have entered are given below.
Digital Payments
Forming the largest branch of the fintech industry, digital payments will hit a value of $6.7 trillion by 2023. Digital payment apps address the need for cashless money transfers that are fast and secure. Online payment systems, e-wallets, and digital currencies are common examples of these kinds of apps.
One of the first payment apps which revolutionized the payment gateway is Paypal. The app enabled secure transactions between vendors and customers without disclosing their financial details. Payoneer is another one enabling domestic and international money transfers. Revolut, Nubank, Finch, and MoneyLion are some of the most recently developed apps.
Digital Banking
Digital banking apps cater to customers who want to manage their money quickly and without the help of a third party. With the advancement of technology, many online, mobile, and digital-only banks have also emerged in this sector, causing traditional banks to build their own apps. N26 and Revolut are two good examples of digital banking apps. These banks are known as Neobanks, an emerging concept in the fintech sector.
Digital Lending
From simple loan websites and apps to extensive automated platforms, digital lending software adds efficiency to handling loan requests and makes the interaction between a lender and borrower(s) smooth. This mostly works on the principle of peer-to-peer (P2P) transactions which are electronic money transfers made from one another through an intermediary.
Kabbage and Calyx Point are two popular digital lending apps providing a line of credit and payment services to businesses and mortgage solutions for banks, brokers, and credit unions, respectively.
Planning to launch your Fintech App?
Contact us for a no-obligation consultation
View Services
Digital Investment
With the help of digital investment platforms, institutional and retail investors can investigate and invest in different financial assets. Investment apps also serve as the perfect opportunity to get started on the stock market, real estate, cryptocurrency, and other markets. By giving relevant analytics and data, these apps allow users to improve their investment performance constantly.
Hedgeable is a Robo-advisor that offers automated investing with many customized options and features. Addepar is an investment management solution that handles various types of assets in any currency to allow for a global financial system.
Insurtech
Digital Insurance apps deal with technologies used in the insurance industry to speed up policy administration and claims processing.
Insurtech apps also help reduce fraudulent activities in insurance claims. BIMA is a popular Insurtech app that partners with financial businesses and mobile network operators to give low-income people insurance. Trōv is an on-demand insurance app that lets users insure single property items from their smartphones.
Regtech
Regtech solutions use technological innovations to solve regulatory issues and challenges. With regtech apps, companies can closely monitor and analyze the ongoing processes (such as payments, insurance, etc.) to ensure they comply with regulatory requirements. PassFort is a compliance platform that automates KYC, KYB, AML, and other compliance checks by translating compliance policies and processes into automated digital onboarding tasks.
Read more about how we helped CIPLA with regtech solutions.
Fintech applications for consumers
Consumer fintech applications assist users with managing their expenses by helping them plan their spending in advance. Such apps have tools and features that help users plan budgets, manage expenses, and participate in thoughtful spending. MoneyPatrol and Mint are popular consumer fintech app that helps users keep track of their incoming and outgoing money.
What are some attractive features of a fintech application?
The Fintech industry has evolved in 5 major eras. Fintech 1.0 introduced financial globalization, where technologies such as the telegraph and steamships made possible the first rapid transmission of financial information across borders. The second era was banks, where the focus shifted from analog to digital. This was when the first handheld calculator and the first ATM paved the way for the modern period of fintech.
The establishment of NASDAQ and SWIFT was also witnessed in this era. The middle years of this period saw the rise of bank mainframe computers, whereby the world was introduced to online banking, which eventually evolved into e-commerce business models. Towards the end of this era, the bank's internal processes and communication with customers had become fully digitized.
Fintech 3.0 led to a shift in mindset, paving the way for fintech start-ups. The release of Bitcoin v0.1 also had a major impactor during this time. With smartphones giving internet access to millions of people across the globe, this phase saw the introduction of Google Wallet and Apple Pay. Fintech 4.0 focused on disruptive technologies such as open banking and blockchain.
Given this evolution, fintech applications today have grown to include the following features:
The game-changers here are Neobanks that challenge the complexity and pricing of traditional banks. Machine learning, integrated payment providers, and mainstream use cases for NFTs are all developments innovating the fintech industry.
Simplicity: To make managing finances truly convenient, apps must be as simple as possible. The app should be intuitive, with clear and direct instructions about basic financial operations such as digital payments, mobile depositing, money transfers, balance checking, etc.
QR code and card number scanning: Scanning a card for its number beats manually entering the digits any day. It is a significant advantage for users as it is convenient and saves time. A Quick Response (QR) code creates a pixel pattern containing information about the merchant. When scanned, software decodes this pattern into a character string and displays it to the user. Merchants can generate QR codes for their shops or fixed or variable amounts. Once a customer scans this code, the payment is transferred.
Customization: Pairing fintech applications with AI allows businesses to highly personalize the service for each valuable customer. By analyzing user patterns and behaviors, apps can provide relevant solutions, increasing customer retention and bringing in new audiences and revenue.
Planning to disrupt the Fintech Industry?
Let's partner-up
View Services
Push notifications: Push notifications are the key communicator with apps. They can keep the consumers in the loop with the new policies and discounts while helping providers stay in touch with their clients.
High-level security: Apps deal with users' financial information; even the slightest data breach or security loophole can cost users a lot of money. Therefore, apps must implement multi-layered features that ensure high-level user security. Some multi-level security additions can include input validation, preventing broken access control, protection against SQL injection, etc.
Cashback: A powerful user engagement tool, loyalty program features can increase customer retention. Pebble is a fintech start-up offering a financial product that pays users to save and spend their money. In addition to cashback opportunities, Pebble users also earn 5% APY rewards.
Novel financial services: While apps are mostly used for paying bills, managing savings, paying EMI,s, etc., unconventional financial services add to the convenience they can offer users. Unconventional financial services include spending someone wouldn't typically use an app for, e.g., buying tickets, donating/charity, ordering food, etc. Managing all spending on a single app will allow users to manage their finances in one place, guaranteeing a positive user experience.
Virtual assistants and AI-powered chatbots: These two features significantly determine customer engagement and satisfaction. Chatbots and virtual assistants can answer tons of questions from hundreds of users at the same time. Chatbots use a combination of pre-programmed scripts and machine learning algorithms to answer questions. AI-powered chatbots are equipped with an artificial brain that is trained using machine-learning algorithms and can understand open-end queries. The bot improves as it learns from the interactions of users.
Technologies that support a modern fintech application
Fintech applications constantly use combinations of technologies to innovate the solutions they provide. Here are some important technologies that accelerate the development and functioning of apps.
Machine Learning and AI: Artificial intelligence and machine learning are beneficial in recognizing and analyzing various input data patterns. These technologies allow apps to identify trends and make predictions based on them. Therefore, AI-based fintech applications help the user in better decision-making. Machine learning allows the app to learn the user's behaviors while recording previous activities. The app can provide users valuable insights and make smart recommendations using this data. AI-based apps also serve as a great solution to detecting fraud and questionable activities.
Blockchain: Blockchain technology is reshaping the fintech industry by decentralizing and changing how we store data, share information, and conduct business. It is a decentralized, transparent, immutable ledger that assures users' privacy and security. It also offers protection against identity theft.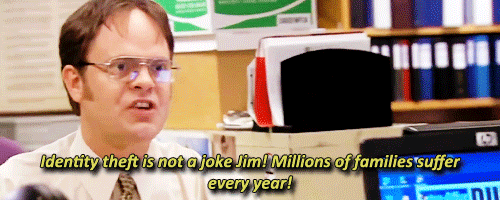 Big Data: Big data analysis gives fintech businesses a deeper insight into their customers' needs. Data analysis can help identify potential bad investments and flag customers showing warning signs of trouble. For example, big data analytics helps break down complex data examination processes. Information such as hidden patterns, market trends, correlations, and consumer preferences can help organizations make informed business decisions.
Gamification: The latest and widely popular trend in software development, gamification is a tool allowing development companies to increase user engagement by turning routine tasks into fun and rewarding activities. Gamifying apps help breathe life into products that would otherwise be plain and boring. It turns financial activities from a chore into enjoyable activities. Smarty Pig, for example, is a free online piggy bank that helps users save money for various financial goals. Monobank is an online bank in Ukraine with a gamified app with a cute cat emoji and fun game mechanics.
Tech stack for developing fintech apps
Also called the technology infrastructure or solutions stack, the tech stack is essential in building user-friendly, easy-to-maintain, and scalable web applications. Most tech stacks come with a pack of both frontend and backend technologies. Choosing the appropriate tech stack to build a high-functionality app is vital. Here are a few tech stack options that can be opted for to build a fintech application: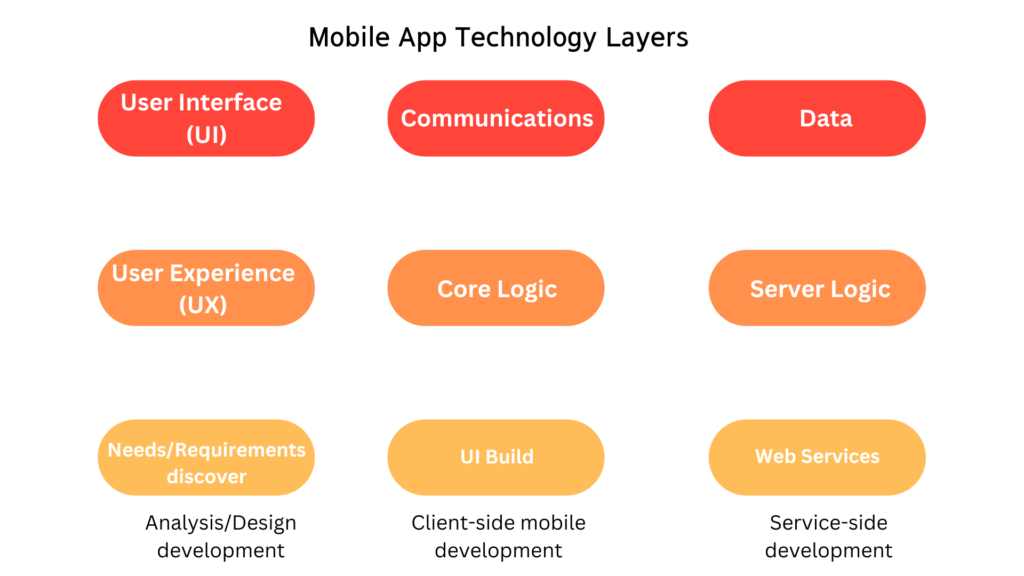 Native App Development
Android-based fintech app

Java: An object-oriented programming language that gives developers comprehensive open-source tools and libraries.
Android Studio: Uses on-device emulators, debugging tools, etc., to give a flexible building and deployment system for developing high-quality mobile apps.
Kotlin: A programming language that can improve flaws in Java-based application models.
Android SDK: Offers extensive development tools to build and update apps.
iOS-based fintech app

Swift: This is a programming language with dynamic libraries for developers to improve app performance with advanced features and less error-prone codes.
Objective-C: Provides developers with object-oriented capabilities and a dynamic runtime environment to build robust solutions.
Apple XCode: A development environment fully featured to sustain debugging tools and user interface.
iOS SDK: Enables developers to write iOS apps using Swift and Objective-C
Cross-Platform App Development
A suitable tech stack for apps with a single codebase that can work on multiple platforms includes
C#: Enables developers to use device-specific APIs and other functionality from its code.
React Native: An open-source framework based on JavaScript to develop Android, iOS, Windows, macOS, and other applications.
Steps to launch a successful fintech application
Define project vision: Outline the clear vision of the final result by focusing on the necessary features your app should have. This step also includes estimating the budget for the entire development process and developing a marketing plan that best introduces your project to various stakeholders.
Determine your niche: Before starting the development process, you need to figure out the kind of app you want to build. Is it an app for personal finance, insurance, or trading? Here are some questions you can answer to determine your niche: Who is your target audience? What are their needs? What are their pain points? Where is the industry lacking today, and what are your opportunities?
Ensure legal compliance: It is important to ensure all compliance according to the geographical area(s) in which your app will function. An app must comply with various privacy laws, such as the ePrivacy regulation, GDPR, CCPA, etc., depending on the country your app is designed for.
Choose tech stack: Many languages can be used to develop fintech applications. Native apps have the smoothest performance and the best user experience. They are secure and easily utilize built-in devices. Building native apps are, however, time-consuming and quite expensive. Cross-platform apps are built on one codebase that can be run on any operating system. These can be built in a relatively short period.
UI/UX design: The most important feature of a fintech application is good UI/UX design. Ensure that the app is easy-to-use. One way is to develop multiple prototypes to see which best suits your app.
Here are some tips to follow:
Easy-to-use functionality.
Don't crowd the application with unnecessary features.
Simple navigation.
Clear and direct communication.
Balanced color palette.
Develop MVP: Developing a minimum viable product with enough features for a test run will help ensure that your app runs well and is valuable to your users. With early feedback, MVP reduces the risk factors and increases the scope of improvement.
Improvise: Deployment is not the last step of the development cycle of your app. Every app should be regularly improved and updated to ensure high functionality.
Closing thoughts
Undoubtedly, investing in a fintech application can be a great opportunity to grow your business. Some markets are still looking for robust fintech solutions, and investors will likely invest in financial assets. The fintech industry has an annual growth rate of 25% percent. The widespread adoption of mobile banking and cashless payments will continue to grow as the need for convenience and comfort rises. All the challenges in the development process can easily be overcome with a professional team by your side.
Looking to explore decentralized finance?
Discuss your needs with us
View Services